Former WWE head writer Vince Russo recently spoke about Paul Heyman preventing the hire of a WCW star to the company.
When WCW went out of business in 2001, WWE picked up the contracts of several talents. Mike Sanders was one of them. He moved to a developmental territory, Heartland Wrestling Association, along with several stars such as Mark Jindrak, Jamie Noble, Lash LeRoux, and others. However, Sanders never made it to the main roster and was released the following year.
This week on Legion of RAW, Vince Russo stated that Paul was heavily involved backstage when the WCW and ECW stars were joining the company in 2001 during the Invasion angle.
However, he claimed that Paul pulled strings backstage so that WWE would not hire the former WCW Cruiserweight Champion, Sanders.
You can watch the full video here:
You can catch the full results of Monday Night RAW here.
Vince Russo also revealed why TNA never hired Paul Heyman
During the same conversation, Russo stated that he had made a case to TNA President at the time, Dixie Carter, to hire Paul Heyman.
However, the whole thing went south after Heyman tried to convince the network, Spike TV to make him an Executive Producer of the show.
Never forget Dixie Carter passed on having Paul Heyman in TNA in 2010.
Let that sink in.
What could've been…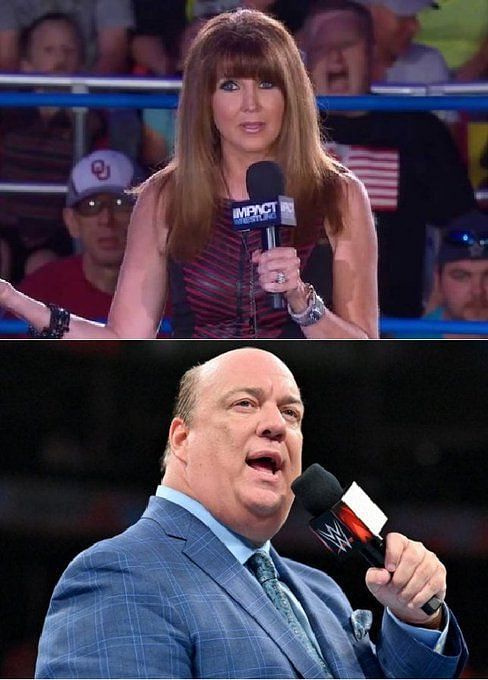 The former WWE writer mentioned that Dixie was upset with Paul's actions and never hired him for TNA.
What do you think of Russo's comments on Heyman? Let us know in the comments section below.
If you use the quotes from this article, please embed the YouTube video and add a H/T to Sportskeeda Wrestling for the transcript.
Who inspired Roman Reigns to get into the business? It's not his family! Natalya tells us here!
This content was originally published here.